In an effort to stay true to our mission, and continue serving the community, we are delivering environmentally focused programs through social media.We offer two programs a week on Wednesdays and Fridays at 11am through Facebook Live. You can view these programs for free and find materials and schedules on our Facebook page. In addition we will post the schedules and activities each Monday on this blog. 
All virtual programs will be streamed LIVE on our Facebook page..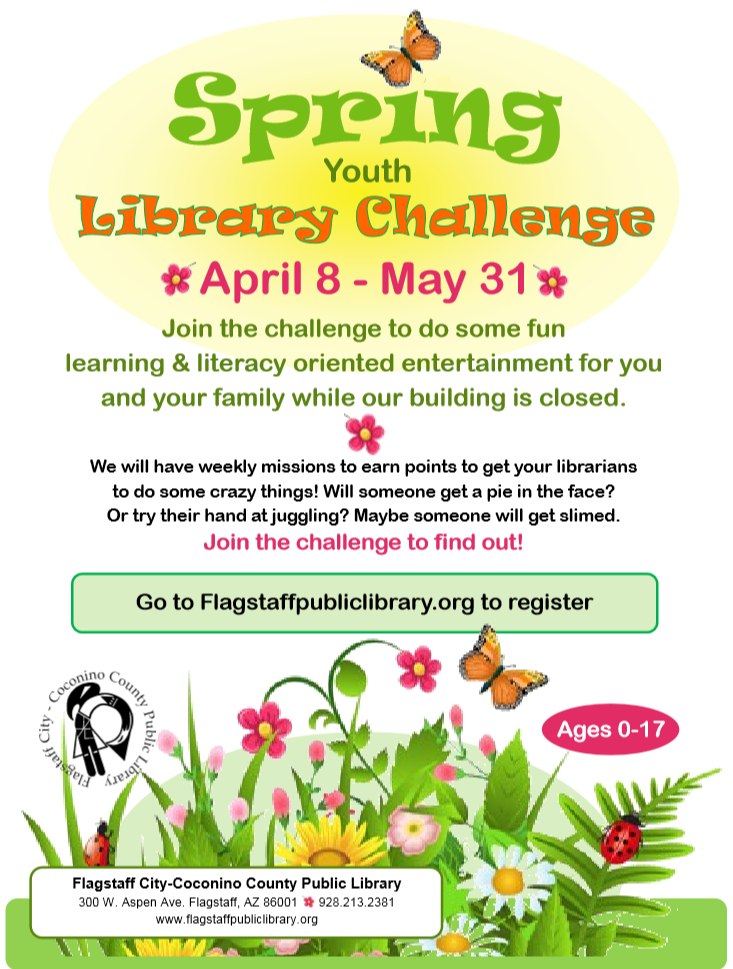 This week we are teaming up with the Public Library for their Spring Library Challenge! The library will have weekly missions where you and people all over Flagstaff can earn points to get your librarians to do some crazy things! Sign-up for the Spring Library Challenge. 
This week's 's programs: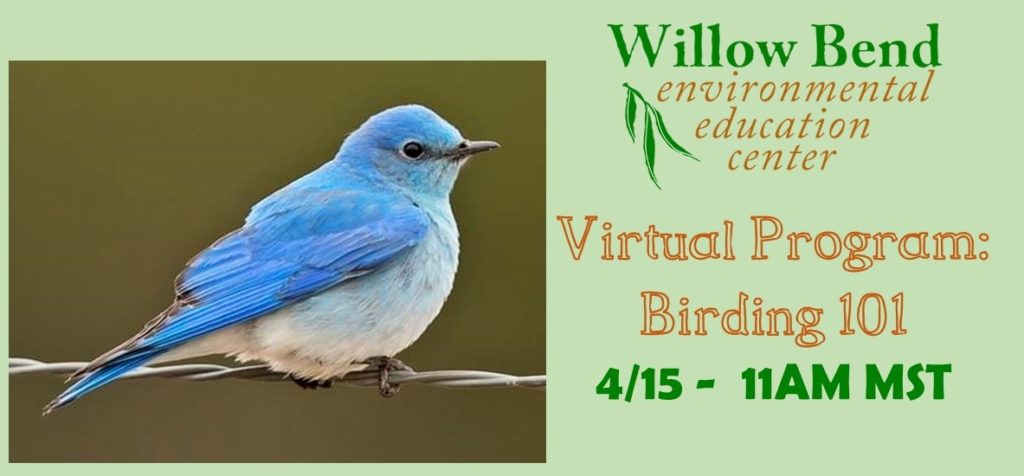 Wednesday  April 15th, 11am: Birding 101: Learn how to identify common birds, when are the best times to go birding, and some things you might need for a successful birding adventure.
Bird Crafts
Egg Carton Bird Feeder – You could use the rest of the egg carton to make a bird feeder, following this simple tutorial.
Papercraft Oscillating Woodpecker Toy – and directions on how to make it work!
Birding Activities
Birdfeeder Checklist – Here's a list of "backyard birds" you may spot if you're sitting at your window. They are especially attracted to bird feeders!
BirdSleuth Explorer's Guidebook –  We thought this activity book made by Cornell Lab of Ornithology was too cool not to share! Pick out one page to do…or do them all!
Birds of the Coconino National Forest – This checklist contains information on over 300 species of birds found within the Coconino National Forest. It has been divided into two areas: above 5,000 feet elevation and below 5,000 feet elevation. Produced by the United States Forest Service.
or VIRTUAL BIRDING: The Cornell Lab Bird Cams – A virtual window into the natural world of birds! The Cornell Lab Bird Cams connects viewers worldwide to the diverse and intimate world of birds.
Friday April 17th, 11am: Wildlife Tracking 101: Learn how to identify basic wildlife tracks and look for other wildlife signs.
Activities
Animal Tracks and Signs Matching Activity
Tell the story through tracks: Pond Scene
tell the story through tracks: Interaction Scene