Willow Bend Environmental Education Center has 2-4 NAU/CCC interns at any given time. Interns run our Science Saturday events,  help out in the Willow Bend gardens, assist with social media, and more! Formal NAU/CCC interns receive college credit for their internship.  We are currently full for the 2019 year, but accepting applications for the Spring 2020 semester. Please reach out if you're interested in interning at Willow Bend.
Laura Sherrill
Hello all! My name is Laura and I am a Senior at NAU majoring in Environmental and Sustainability Studies with a minor in Civic Engagement. I am passionate about yoga, sautéing vegetables, and hanging out with dogs. I am so excited to work with kids in the Flagstaff community and to get to teach them about the earth that I love so much.
Adeline Gruber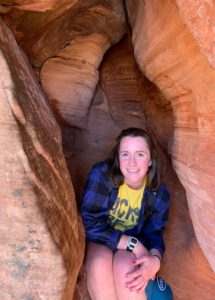 My name is Adeline Gruber, but people call me Addy. I am about to start my senior year at Northern Arizona University and I am studying environmental science with an emphasis in communication. When I graduate in May 2020 I plan to pursue a career with Game and Fish Department. I am also have been the given the amazing opportunity to become an intern at Willow Bend.
I am very excited to be a part of this amazing team and to be able to spread knowledge of environmental sustainability to the Flagstaff community. Every program that Willow Bend presents brings new awareness about how the environment to the community and I am very happy to be able to spread my knowledge to the public.
Alexander "Xander" Wille
I am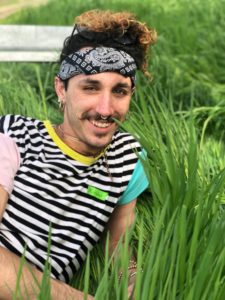 Alexander "Xander" Wille, and I grew up in Phoenix, Arizona. I moved to Flagstaff about 3 years ago to get out of the big city and grow closer to the plant world. I'm going into my fourth year at NAU, where I've been majoring in environmental science with an emphasis in global sustainability, and working toward a minor in Spanish.
This summer I was accepted as an intern at Willow Bend and I am so excited for this opportunity. While teaching myself more about the environment, I get to engage with the Flagstaff community on a deeper level. I am especially looking forward to teaching children about sustainability through art and field trips. As humans, we have an obligation to care for the energy on this planet in all forms, whether it be our own bodies, our family, our furry or feathered friends, and beyond. I believe, ultimately, we are all one, and love is all there is.