In an effort to stay true to our mission, and continue serving the community, we are providing environmentally focused programs through social media. We will offer two programs a week on Wednesdays and Fridays at 11am through Facebook Live. You can view these programs for free and find materials and schedules on our Facebook page. Missed it? See past virtual programs at our Willow Bend Virtual Learning Hub
This week's scheduled programs: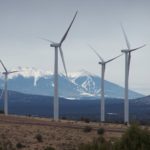 Wednesday, May 6th 11AM – Climate Change and Renewable Energy. Have you ever heard the term "climate change", but wasn't quite sure what it means? Ever wonder what are green house gases? are they good, bad or ugly? What are renewable energy sources?  Answers to all these and some fun hands on wind energy activities on this program.
Activities: 
Materials needed:
· five 3 oz. plastic cups or snow cones
· two plastic soda straws
· one pencil (with unused eraser)
· single-hole paper punch
· scissors
· tape
· one push-pin
· permanent magic marker (or spray paint)
Friday, May 8th 11AM– Climate Change and Renewable Energy (Solar). Quick review from Wednesday's program (Climate Change 101). Learn about the sun, solar power, make your own solar oven and other fun facts about renewable energy.
Activities: