Back West Celebration of Stone Balancing
September 17, 2016 @ 10:00 AM

-

4:00 PM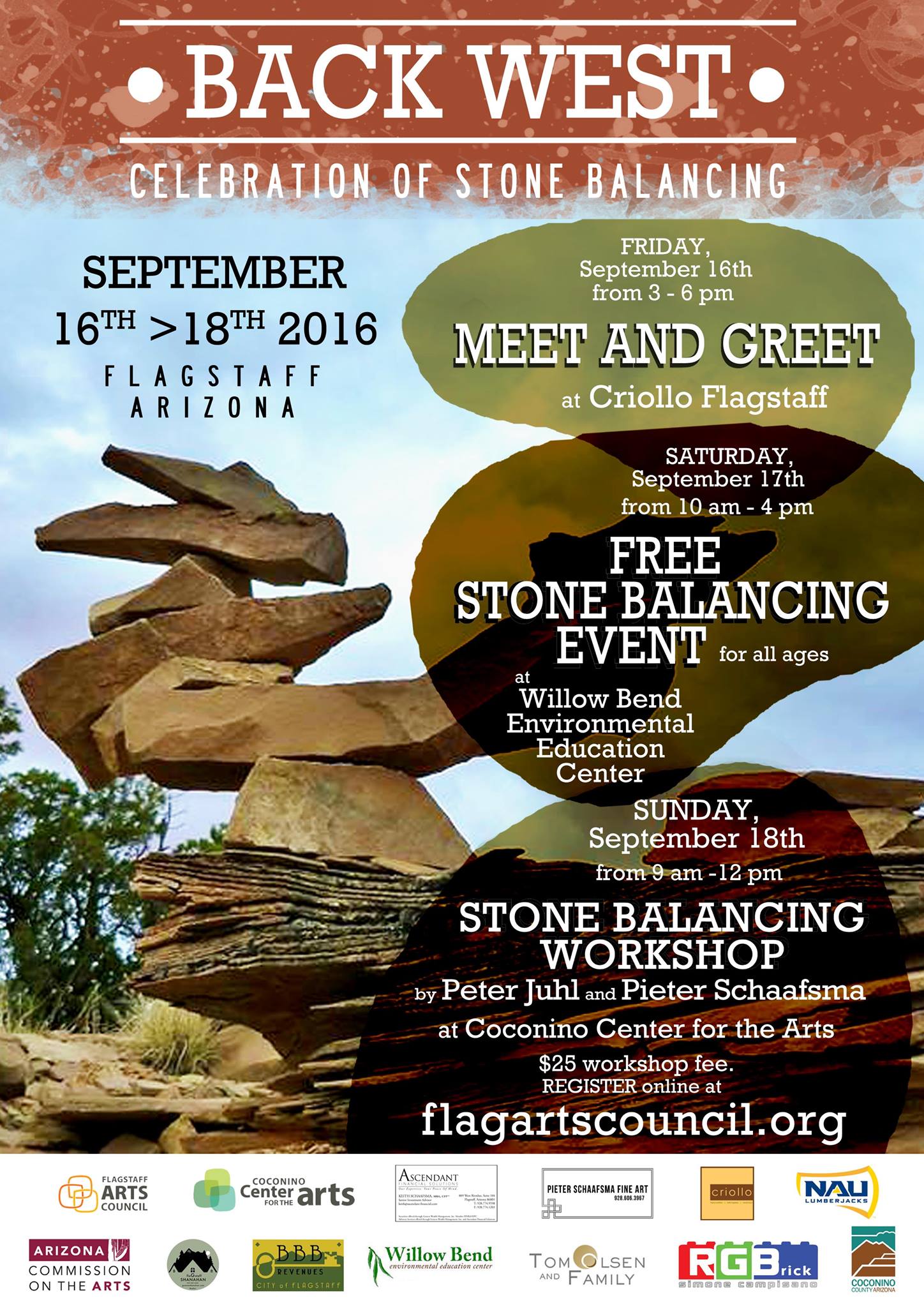 The art of stone balancing involves working with different stones and their surface to get them to balance on one another in intriguing ways. The event will include experienced stone balancers as well as opportunities for the general public to  observe, learn, and participate.
Back West is an annual weekend long stone balancing event held in Flagstaff. Willow Bend will be hosting the free community event outside the Center on Saturday, Sep 17th from 10am to 4pm.
The full event activities include:
Friday, September 16th, 3-6pm at Criollo Latin Kitchen: Meet-and-Greet, orientation for out of town guests, and mini demonstrations. Open to the public. 16 N San Francisco St, Flagstaff, AZ 86001
Saturday, Se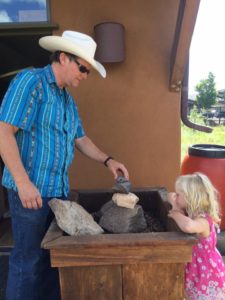 ptember 17th, 10am-4pm at Willow Bend Environmental Education Center: Free Stone Balancing event, hands on activities, kids area, demonstrations, and more. 703 E Sawmill Rd, Flagstaff, AZ 86001.
Sunday, September 18th, 9am-12pm at The Coconino Center for the Arts: Stone Balancing Workshop by Pieter Juhl and Pieter Schaafsma. All levels welcome. Cost $25/workshop. 2300 North Fort Valley Road
Flagstaff, AZ 86001.