Coyote Tales
Learn more about the natural history of this very adaptable animal through Native American coyote tales. Out of respect for Native American traditions, this program is only available from November through March.
Fire Ecology

Are forest fires always a bad thing? We'll look at the role of fire in our Ponderosa pine ecosystem and discover how local land managers use fire to maintain and create healthy habitats. 
Grand Canyon Geology

Explore the layers of the Grand Canyon, how the Canyon was formed, and why it is such a unique treasure.  We will even create the Grand Canyon out of playdough!


Groundwater in Flagstaff

Arizona's Treasure.  A Project WET Groundwater Flow model demonstration will help students understand where Flagstaff water comes from and why water in Arizona is extremely precious.


Images on Stone
Through pictures of local rock art sites, students will learn the difference between pictographs and petroglyphs, explore the importance of historic rock art, and even make their own pictographs!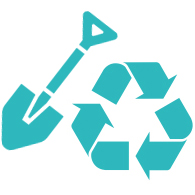 Living within your Climate: From the Sinagua to Now.

Sustainable living isn't a new idea! Learn about sustainability through local examples.  We will study traditional techniques used by the Sinagua at Wupatki, Walnut Canyon, and Sunset Crater before looking at Willow Bend as a modern example of sustainable design and living.   Suggested follow-up field trip: Wupatki or Walnut Canyon National Monuments with the National Park Service.

Mystery Animal
Students will learn how the California condor has come back from the brink of extinction and is once again wild in Coconino County. Keep the identity of this Mystery Animal secret from your students.

People of the Grand Canyon
Through creating a timeline, students will explore the past and recent history of humans visiting and living at Grand Canyon.


Trash and the Three Rs
Students learn how to reduce waste, reuse materials, and recycle in Flagstaff. Supported by the City of Flagstaff. Suggested follow-up field trip: "Recycling Center Tour"

Water Quality

Students will learn the basics of water quality testing, focusing primarily on pH testing.  Not all clear liquids are the same! Suggested follow-up field trip: "Water Quality Field Trip."