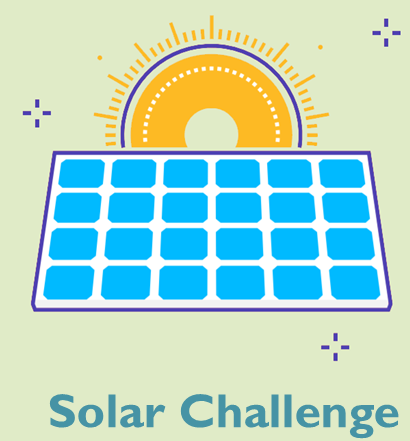 Getting started
☐ Find a mentor and form a team
☐ 
Register your team here
so we know you are planning to participate
☐ Send your mentor to a
virtual workshop!
(Optional, but very helpful!)
☐ Explore student solar structure projects on the
Online Challenge
☐ Get some solar building gear and think about what you want to build (more info on gear below)
☐ Build and refine your solar device.
☐ Troubleshoot your solar device.
☐ Bring your project to the Flagstaff Youth Climate Summit.
☐ You did it, congratulations!
Gear
What you need to build your solar device depends on what you are trying to construct. At a minimum you will need a solar panel. You may also want other components, like motors, lights, and wires, to make your device. All of the gear you will need can be found on the Gear page of the KidWind website (though you can source your gear anywhere that you would like)!
Willow Bend aims to supply each team with a solar panel to help get you started (based on teams of 4-5 students, while supplies last). Battery packs are a great way to test solar structure projects with limited solar panels.
If you source your own solar panels, you can use solar panels from any company and you can use any number of solar panels, but only use solar panels that are 6V or below and produce less than 1.1A. If you combine solar panels in parallel or series, please make sure that you are not producing more than 12V at 2.2 amps in any configuration.
Bigger does not mean better! You do not get more points for more solar panels or more power output. This challenge is all about design, creativity and the functionality of what you have constructed.
Helpful Documents to Get Started
Data you will display with your project: