Blog post written by Willow Bend intern Laura Sherrill
On Saturday, we spent the afternoon celebrating Earth Day at Bushmaster Park. Willow Bend was among nearly 50 local organizations that came out to table for the day. It was so much fun to learn about planet Earth through watershed models from the US Forest Service, composting demonstrations, and even a "Climate Change Scavenger Hunt" organized by the city.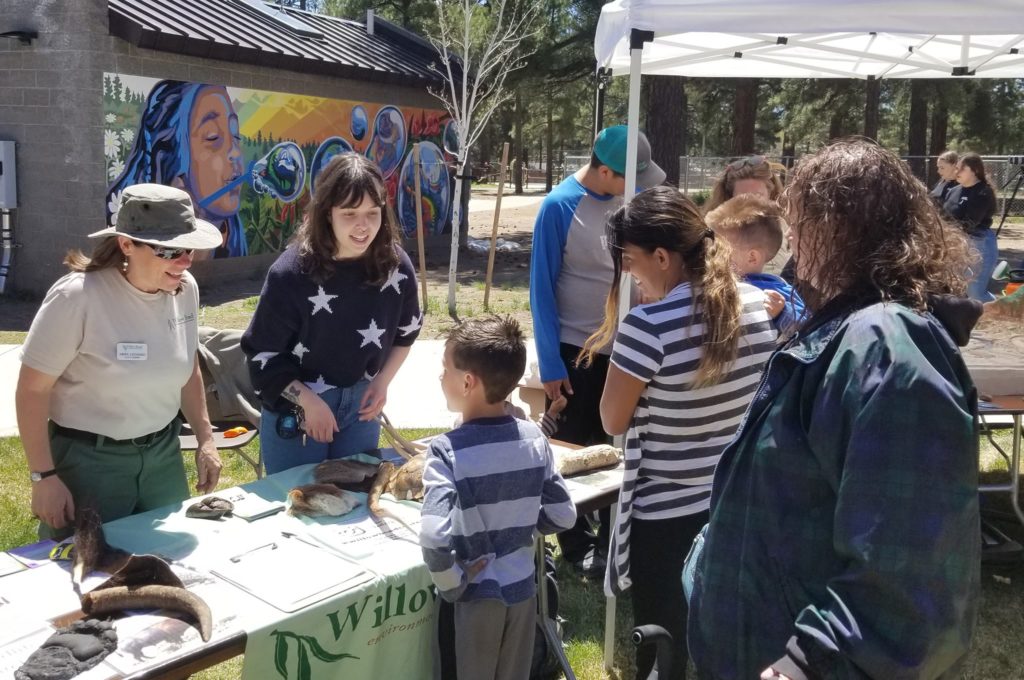 At Willow Bend's table, we decided to showcase the wildlife of Arizona with a matching game. Passerby were able to match an animal relic with the corresponding picture and learn all about the animal in the process. Getting to hold a desert tortoise shell is a rare opportunity that made for wonderful hands-on learning.
The weather was beautiful, and when the sun came out from behind the clouds the party really got started. Live music had people of all ages dancing and hula-hooping in the field. Even those who would rather relax were able to lay down and sunbathe. There was something for everyone to do.
Thank you to everyone who came by our table to say hi, learn about wildlife in Arizona, and celebrate the Earth! Even though Earth Day has passed, we will continue to host events that promote learning about the planet, and we encourage you to get involved. Check out our upcoming event schedule and join us for Science Saturday or an Adult Workshop!