The Family Science Program provides opportunities for families with children to learn together and explore nature through presentations and workshops on different natural history topics.
Events are suitable for children ages 4 and up. They require advanced registration and cost $5 per participant unless otherwise noted (free to Willow Bend members). Past events included the Bald Eagle Celebration, Arizona Wildlife, Radical Reptiles, Amazing Arthropods, and more!
Dog Days of Summer, June 25th, 6:00-7:30PM
Come see Gunnison Prairie Dogs in their home colonies, learn about them from the wildlife experts from the US Forest Service and Habitat Harmony, and enjoy activities with Willow Bend Environmental Center staff! We will meet at Campbell Mesa Trail Head Parking Lot (map) (From I-40 at the Country Club exit, follow Country Club Rd south/west to the driving range, and turn left onto Old Walnut Canyon Rd. When it becomes a dirt road, the trail head is on the left.)
 $10/participant
 $35/family (2 adults + 3 kids)
 or FREE for Willow Bend Members*
*Willow Bend members receive discounted or free admissions to our events and workshops. A Family Membership ( up to 2 adults + 4 kids)  is $50.  An Individual Membership (one person) is $35. You can sign up for a membership when you continue to the next page and register for the workshop, or by clicking here.
Past Family Science Events
Annual Eagle Celebration, February 26th, 2022
Bald Eagles are back in Flagstaff for our Annual Eagle Event held in partnership with Arizona Game and Fish, Liberty Wildlife, and Arizona Watchable Wildlife Experience.  This year's event will be held at Willow Bend Environmental Education Center, with three separate programs.
Worm Composting, Oct 23rd, 10:00AM-12:00PM
Join Willow Bend Environmental Education Center, in partnership with the City of Flagstaff Sustainability Section, for a family focused workshop all about worms! Explore the world of red wigglers as we cover worm anatomy, ecology, diet, and discuss how vermicompost is made. Participants will learn how to build and maintain their own worm compost bin, and take their new worm farm home to compost all of their food scraps (optional). Program is sponsored by the City of Flagstaff Sustainability Section, but spots are limited and is registration required. Sign-up on our website.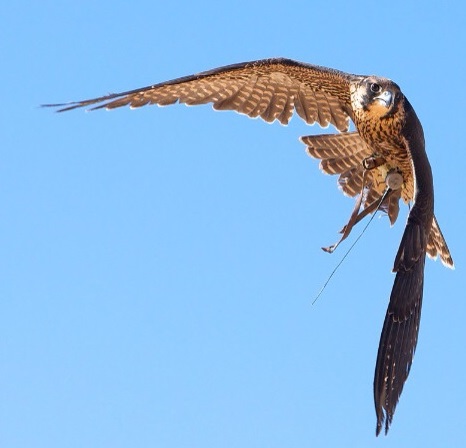 Birds of Arizona, November 17th, 10AM-12PM
Join Willow Bend and Airborne Raptors Unlimited for an educational presentation about native birds of Arizona. Meet LIVE birds including a Peregrine falcon, American kestrel, Gyrfalcon and more!
Cost: $5/participant or FREE for Willow Bend members.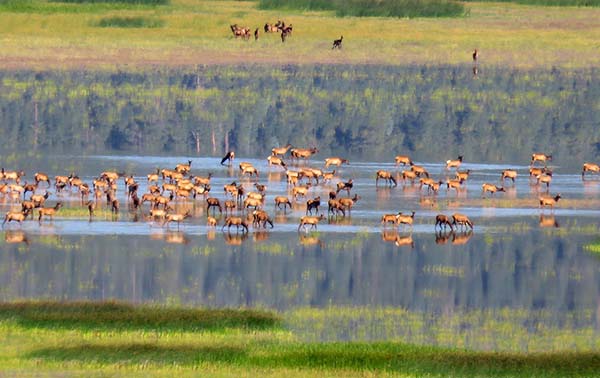 Annual Elk Workshop 9AM and 10AM
Want to learn about and see hundreds of elk in one place at one time? Join us for the Annual Elk viewing workshop!
Hosted through the Arizona Game and Fish Department with support from the Arizona Watchable Wildlife Experience (AWWE) and Mormon Lake Lodge. The event includes a presentation and a field trip to watch elk on Mormon lake.
Presentations will start at 9 a.m. and 10 a.m.  Participants will attend a presentation, located in the Kachina room at Mormon Lake Lodge (1991 Mormon Lake Rd, Mormon Lake, AZ 86038), and also go on a field trip. The field trip location will be determined that day based on where the elk are observed.  Spotting scopes will be provided, but participants are encouraged to bring binoculars, water, snacks, and to wear appropriate clothing.
Cost $10/participant (kids 12 and under free). Registration required! Please sign up online or call (928) 779-1745 to secure your spot.
Rad Raptors, Aug 11th @ 10AM-12PM
Join Willow Bend and Airborne Raptors Unlimited to discover why raptors are so amazing! Participants will learn about raptor biology and ecology as well as conservation issues facing Northern Arizona's raptors. Experience these magnificent birds flying right above you!
There will be plenty of time during the Q & A session to ask lots of questions and get your picture taken with the birds, so bring your cameras!
Proceeds from program fees go directly to support Willow Bend and the birds. Limited spots. Signup required. Cost $5/participant. FREE to Willow Bend members.
Arizona Wildlife, Nov 1st, 5:30-6:30PM
Join Willow Bend, Arizona Game and Fish and Adobe Mountain Wildlife Center for a furry, feathery, fun, fact-filled evening! Learn all about Arizona's magnificent Wildlife. How do animals adapt to life in the desert? How do they survive the colder Northern Arizona winter? What do they eat? How do they find shelter? and more...This event is an all time favorite! Get up-close and in-person with some of Arizona's most amazing wildlife!
Who will be visiting this time? A hawk, a Desert Tortoise, a snake, and as always one surprise animal.