Founded by the Coconino Natural Resource Conservation District, Willow Bend's Board of Directors meets every 2nd Tuesday from 4 to 5:30 p.m. at Willow Bend, 703 E. Sawmill Rd, Flagstaff.  Interested in a board position? Contact moran@willowbendcenter.org, (928) 779-1745.
Willow Bend Board of Directors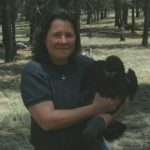 Ariel Leonard, Board President / Forest Planner, US Forest Service

Ariel was born and raised in Maryland. She attended Antioch College in Yellow Springs, Ohio where she studied biology. Since she graduated in 1987, Ariel has worked for the Park Service and Forest Service in various capacities. She attended graduate School at Northern Arizona University where she received a Master's degree in Forestry. Ariel has worked for the Kaibab National Forest since 2004 and currently serves as the Forest Planner and Climate Change Coordinator.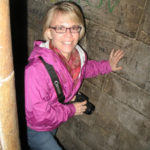 Michele James, Co Vice President / Research Coordinator, Part-time Faculty NAU

Michele is a Research Coordinator at the Center for Ecosystem Science and Society at NAU and an adjunct professor teaching First Year Seminar classes. She has a B.S in wildlife biology, a Master's from the Sustainable Communities Program, and a post-baccalaureate degree in Visual Communication. She spent over 15 years managing endangered and threatened species, working for federal agencies and non-profits in Oregon and Arizona. Michele enjoys hiking and camping with her family, photography, stained glass, poetry, and fixing up an old house in Flagstaff.

Cree Donovan, Co Vice President / Teacher, Alpine Leadership Academy
Cree has a B.A. from Northern Arizona University in Speech Communications with a minor in Theater, and an M.A. from Southwestern University, Las Vegas, NV, in Elementary Education. Cree has taught for 12 years, including 3rd, 4th, 6th, and 7th grade students at Cromer Elementary and Mt. Elden Middle School. She is currently teaching 6th graders in Alpine Leadership Academy, an outdoor education program within Mt. Elden Middle School. She enjoys teaching about human/environment interaction and the importance of stewardship and sustainability.
Mary McKell, Treasurer/ FUSD Counselor (retired) 
Mary grew up in Minnesota and received a B.S. in Elementary Education from St. Cloud State University. After graduation she moved to Ft. Defiance on the Navajo Reservation and taught in the elementary grades for 5 years.  She then moved to Flagstaff and earned a Masters degree in counseling and an Ed.D. in Educational Administration from NAU.  Before retiring, she was an elementary school counselor in FUSD and Killip and Knoles elementary schools.  Mary serves on different non-profit boards including CCC& Y (Coconino Coalition for Children and Youth). She and her husband, who is a retired NAU professor, enjoy the many activities and diversity that Flagstaff has to offer.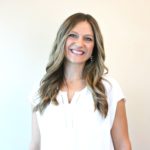 Whitney Tapia, Secretary / Assistant Professor, NAU

Whitney received her Bachelor's degree in Elementary Education, Master's degree in Educational Foundations, and her Principal Certification from Northern Arizona University. Whitney has taught for 11 years, mainly in the Flagstaff Unified School District. Currently, she teaches Introduction to Education at NAU. Whitney was the 2010 recipient of the Sustainability in Education for the 21st Century Award. In 2015, she was recognized as the Coconino County Teacher of the year, and was a semifinalist for the 2016 Arizona Teacher of the Year. A native of Flagstaff, Whitney has great pride in this mountain town, and she cannot imagine a better place to build a life with her husband, and to raise her two children.
Daniel Foley / USGS – Geologist

New Board Member. Bio coming soon.
Helen Galerakis/ Chief Financial Officer, Head of Finance

New Board Member. Bio coming soon.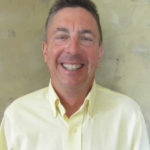 Reed Jenkins, CNRCD Liason / City Planner (retired) 
Bio coming soon.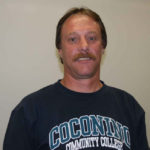 Ken Myers / Construction Technology Management Lead Faculty, Coconino Community College.
Ken was born and raised in Flagstaff and has been in the construction industry for the past 28 years. In 1997, he started teaching for Northern Arizona Carpenters Apprenticeship training program. In 2002 he opened his own construction company. In 2010, Ken became the Department Chair for construction at CCC  and is an expert in the sustainable building field. He loves to hunt and fish and play outdoors. As a single dad he raised 3 beautiful daughters (and is now a proud grandfather).
Eric Souders  / Financial Advisor

Eric is an Accredited Wealth Management Advisor at Ascendant Financial Solutions with a focus on socially responsible and fossil fuel free investing. He has been active in the community during 20 years of living in Flagstaff as a Big through Big Brothers Big Sisters of Flagstaff, past board member of Flagstaff Friends of Traditional Music, Friends of Flagstaff's Future, and Townsite Community Land Trust. As a herder of llamas, he has been the Llama Superintendent at the Coconino County Fair Since 2000 and a 4H Llama Project leader since 2006. Since their home is electrified by solar and heated by a "thermal solar/wood stove", while their gardening ecosystem involves harvested rainwater, pest controlling chickens, and goat and llama fertilizers, one could say that sustainability is the family's passion.
Neil Weintraub / Archaeologist, Kaibab National Forest

Neil was born in New York City and received his B.A. in Anthropology from Grinnell College, Iowa. He began his career in archaeology at the Museum of Northern Arizona in 1986. For the past 26 years, Neil has been an archaeologist for the Kaibab National Forest. He enjoys teaching his co-workers, partners, and local youth about the importance of protecting and preserving cultural resources. Since 2001, Neil has served on the Big Brothers Big Sisters of Flagstaff board and mentors his little brother RJ at Willliams Elementary School. Neil also enjoys trail running and is director and co-founder of Northern Arizona Trail Runners Association.
Coconino Natural Resource Conservation District Board Members