Adult Workshops are specifically designed for participants ages 12 and up. They are led by experts in their field that donate their time and skills to make these events meaningful and memorable.
Workshops are typically held once a month covering a different focus each time. Most workshops require early registration and have an associated cost, with a discount for Willow Bend members. Past workshops have included Wildlife Tracking, Beekeeping, Essential Oils, Salve Making and more. Sign-up in advance by clicking on the registration button in event description. Payment is taken through our online form.
Pine Needle Basket Making, November 18th, 10:00AM-12:00PM
*Full - Waitlist Only*
Marina Xoc Castillo de Vasquez will be leading a unique pine needle basket making workshop. From the highlands of Huehuetenango in Guatemala, Marina in has been making baskets her entire life and is looking forward to passing down the knowledge and skill. Workshop will cover different types of baskets, materials needed for basket making, collecting and choosing needles, and step by step instructions on how to make your own basket. Participants will have the opportunity to start and finish a small basket, as well as learn how to apply those skills to make larger or decorated baskets. All participants will get hands-on experience and take home their basket and supplies.
Cost: $45 non-members, $35 Willow Bend members, includes materials and food. Space is limited and fills up fast!
Salve Making, December 9th, 9:30AM-12:00PM
Herbalist Mike Masek from the Forager's Path is back just in time for winter and the holidays, to lead the annual Salve Making Workshop. This workshop shows you how to make unique and useful gifts for friends, family and yourself! The workshop will focus on two salve making processes. One method uses resin from the local Pinon tree; the other method is used for leaves and flowers in general. All participants will receive samples of both salve types.
Cost: $30/participant or $25 for Willow Bend members. Sign-up required.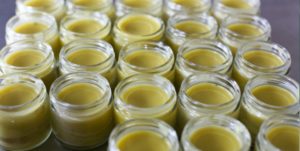 Photos of Past Adult Workshops