For over three decades, Willow Bend has been offering teachers and non-formal educators high-quality, locally-focused professional development opportunities.  Our teacher workshops are usually offered in three or six hour blocks and are recognized by the Flagstaff Unified School District for seat hours and continuing education credits.
Willow Bend Teacher Workshops are usually free to participants.  However, space is always limited and prior sign-up is required.
Register For Teacher Workshops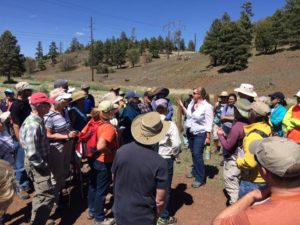 Picture Canyon and Frances Short Pond, Nov 4th 8:30AM-3PM
Willow Bend be leading a Picture Canyon and Frances Short Pond teacher workshop on Saturday, November 4th from 8:30am-3pm. Participants will explore both locations and learn engaging and educational hands on activities and in-class program ideas, review available teacher resources and kits, learn how to conduct a bioblitz and how to use inaturalist, and hear from experts and guest speakers.
 Participants must have their own transportation, provide their own lunch, and be ready to spend the day outside (weather permitting).
Participation certificates will be awarded upon completion. 
Workshop is open to all interested teachers and educators but limited to 20 participants. Workshop is eligible for 301 funding for FUSD teachers, please sign-up online on
True North Logic
. All other teachers and educators, please sign up on our
website
. For more information conatct Cassandra Roberts at cassandra@willowbendcenter.org, or call (928) 779-1745.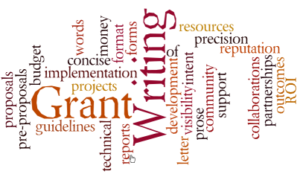 Grant Writing for Environmental Education Profesionals, June 16th 10AM-1PM
Join Willow Bend Environmental Education Center and Coconino County Conservation District for a grant writing workshop designed to help environmental educators and non-profit professionals search, craft, and present superior grant applications.
Workshop covers grant writing fundamentals while offering an insiders perspective on what funders and review panelists are looking for in a grant application. Workshop will include a presentation, group work, interactive participation, and more.
Workshop is led by Eric Marcus, Chief Administrative Officer - The NARBHA Institute and Executive Director of the Northern Arizona Sustainable Economic Development Initiative (SEDI). Eric's education and professional experience have been in information systems, corporate and technology law, business strategy and senior management. Eric is an internationally recognized keynote speaker, seminar leader and author. 

Workshop is offered FREE of charge to Conservation District environmental education centers, environmental education professionals, teachers, and non-profit organizations. All others, cost $15/participant. Lunch will be provided.

Spots are limited. Please sign-up TODAY to secure your spot.

For more information contact Moran Henn, moran@willowbendcenter.org, (928) 779-1745.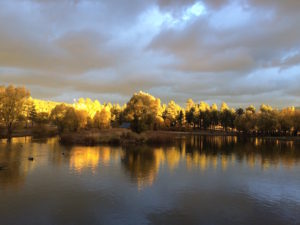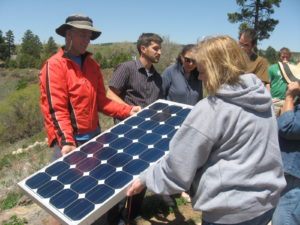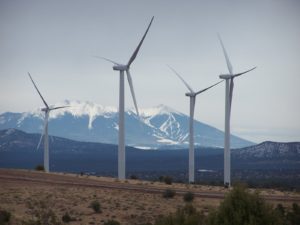 A Rio Runs Through It, September 17th 8:30am-3:00pm
Willow Bend will be leading an outdoor, Rio de Flag and open space focused teacher workshop. The workshop will include a visit to Picture Canyon and Frances Short Pond. The workshop will include a visit to both locations, as well as ideas for in-class activities. Workshop is currently only open for teachers partnering with Willow Bend on the Rio Runs Through It project. Teachers not partnering on the project, who still want to participate can contact Cassandra Roberts at cassandra@willowbendcenter.org.
Renewable Energy - Wind and Solar, October 8th, 8:30am-1pm
In partnership with Wind for Schools and Prometheus Solar we will be leading an educational workshop about wind and solar energy.  From the very basics of renewable energy to hands on classroom activities and access to teaching materials and kits.
Limited spots. Sign-up required.
Workshop Schedule:
8:30 – Arrive and introduction about workshop and willow bend
8:45 – The science of solar, Ryan Hotlz, Prometheus Solar.
9:30 – Solar teacher activities, Moran Henn, Willow Bend.
10:15 – Short snack break
10:30-  The science of Solar, Karin Wadsack, Wind for Schools.
11:15– Wind teacher activities, Karin W.
12:00 – Wrap up and summary
12:30 – Certifications