It's been a great summer with lots of wonderful partnerships. Specifically, we would like to mention and THANK:
Mountain Sports Flagstaff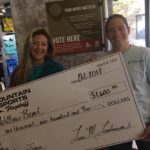 for their support through their 1% for the Planet Program. This is the second year in which Mountain Sports sponsored our Downtown Geology Tours offering free tours to the community. With their support we were able to host 2 tours a month, between June-September.
Back West Celebration of Stone Balancing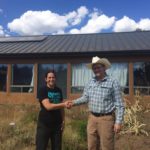 for their generous donation. The event had over 300 participants and donated 100% of the event's profits to Willow Bend and Flagstaff Arts Council.
Thank you to these generous partnerships for supporting our programs, events, and ongoing work.